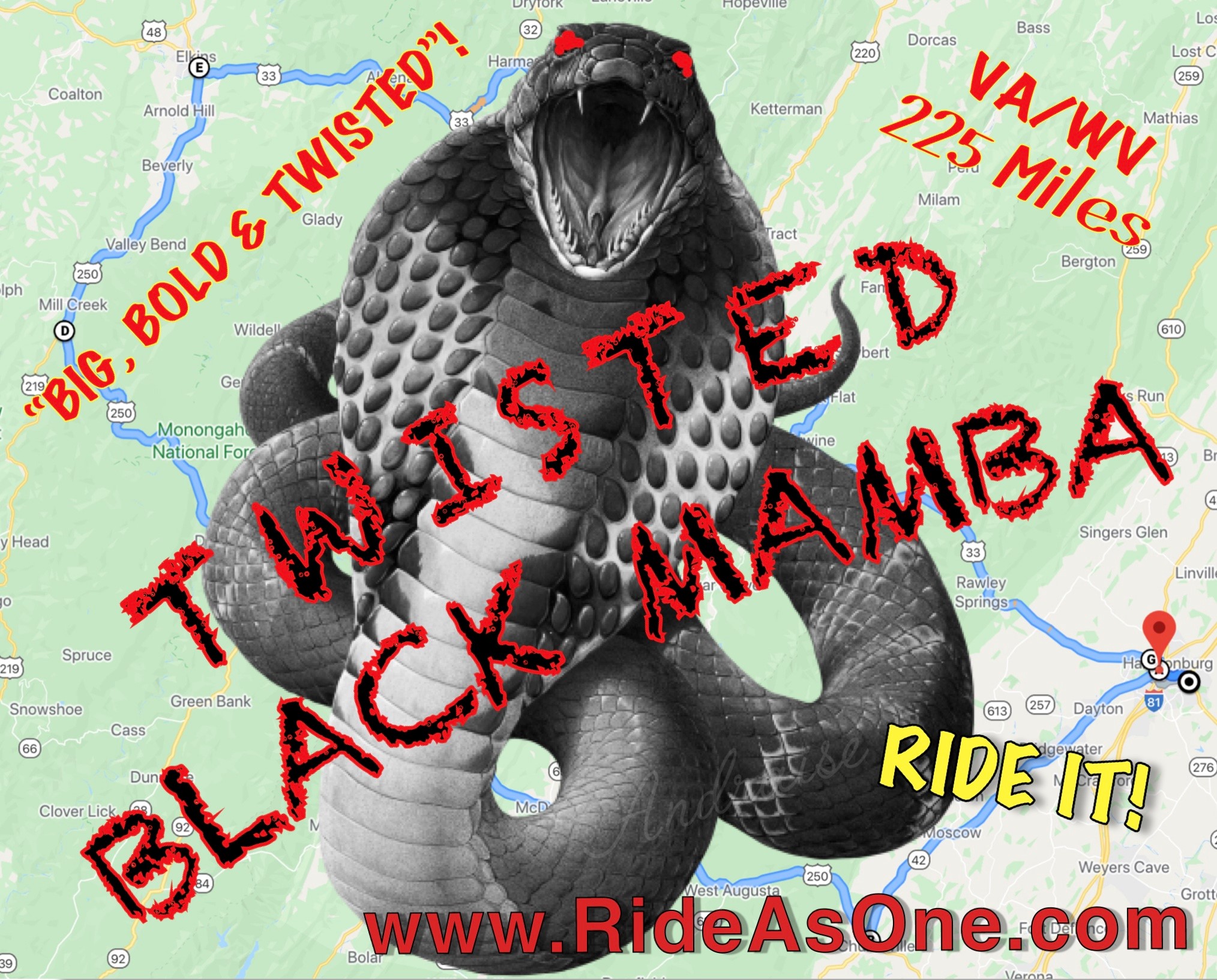 BIG, BOLD & TWISTED!!!
This MONSTER of a route has everything you could want in a ride! It's a full day of about 5 hours of riding time for this 225 mile beast! It will take you through some switchbacks and twisties very similar to the Tail of the Dragon. The technical twisties will be broken up by stretches of scenic backroads, sweeping curves and scenic overlooks. With stops along the way, this is easily an 8 hour day. Included in the 3 day tour you will get some nice routes on the way out and on the return to round out a very nice weekend getaway. Join us and conquer the TBM!!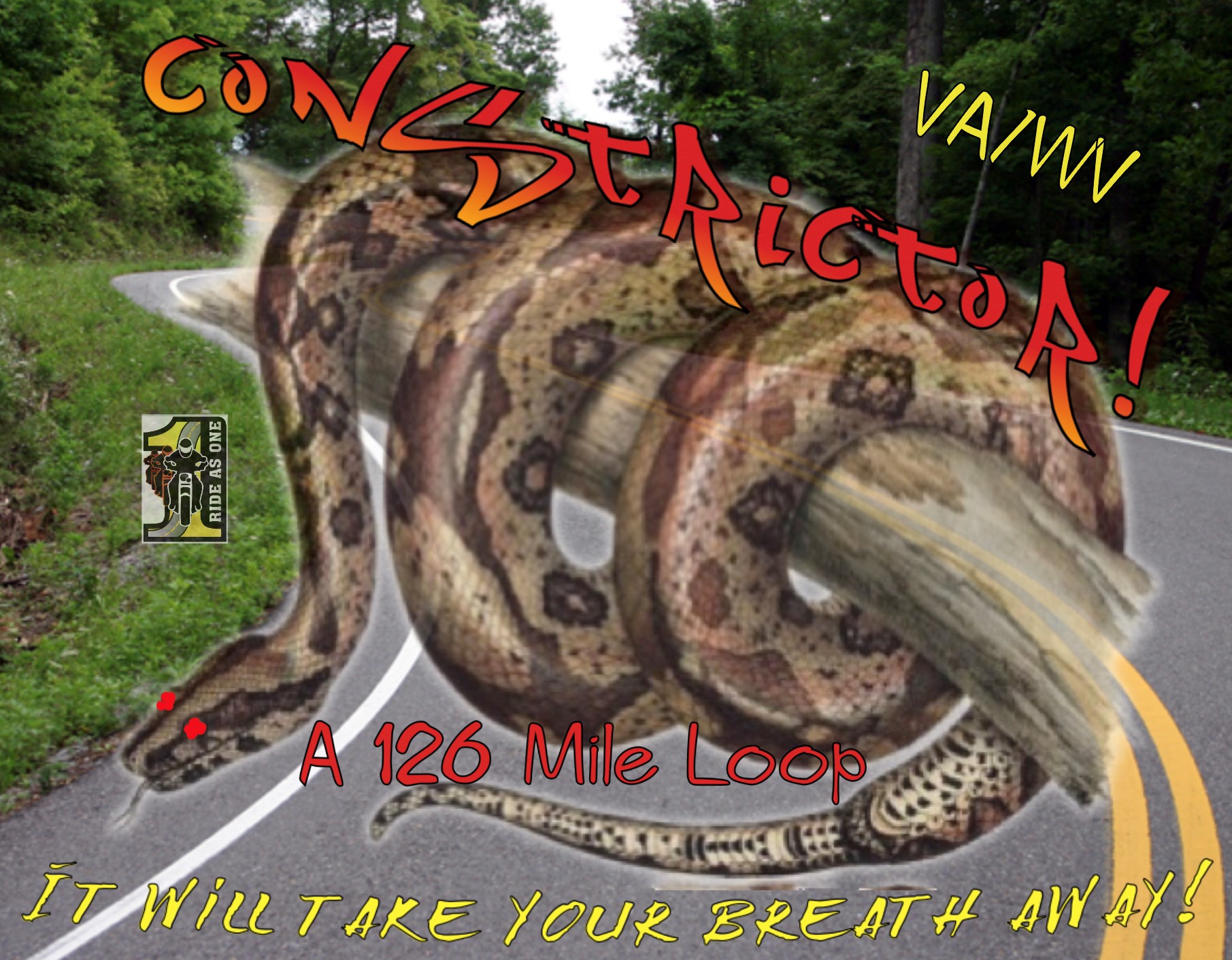 IT WILL TAKE YOUR BREATH AWAY!
The baby brother of the TBM and the Python. At 126 miles and about 3 hrs riding time this "little guy" wants to prove he can hang with the bigger siblings! And, he does just that! The same wicked twisties and switchbacks run in the family and this one has it all! If you're a knee draggin fan, The Constrictor will have you holding your breath. He'll give you a bit of a break with some flat scenic country roads before he whips you back into the back half! Like his brothers, you will experience some very nice warm up and cool down routes coming and going from the loop. A very "entertaining" weekend getaway! :-)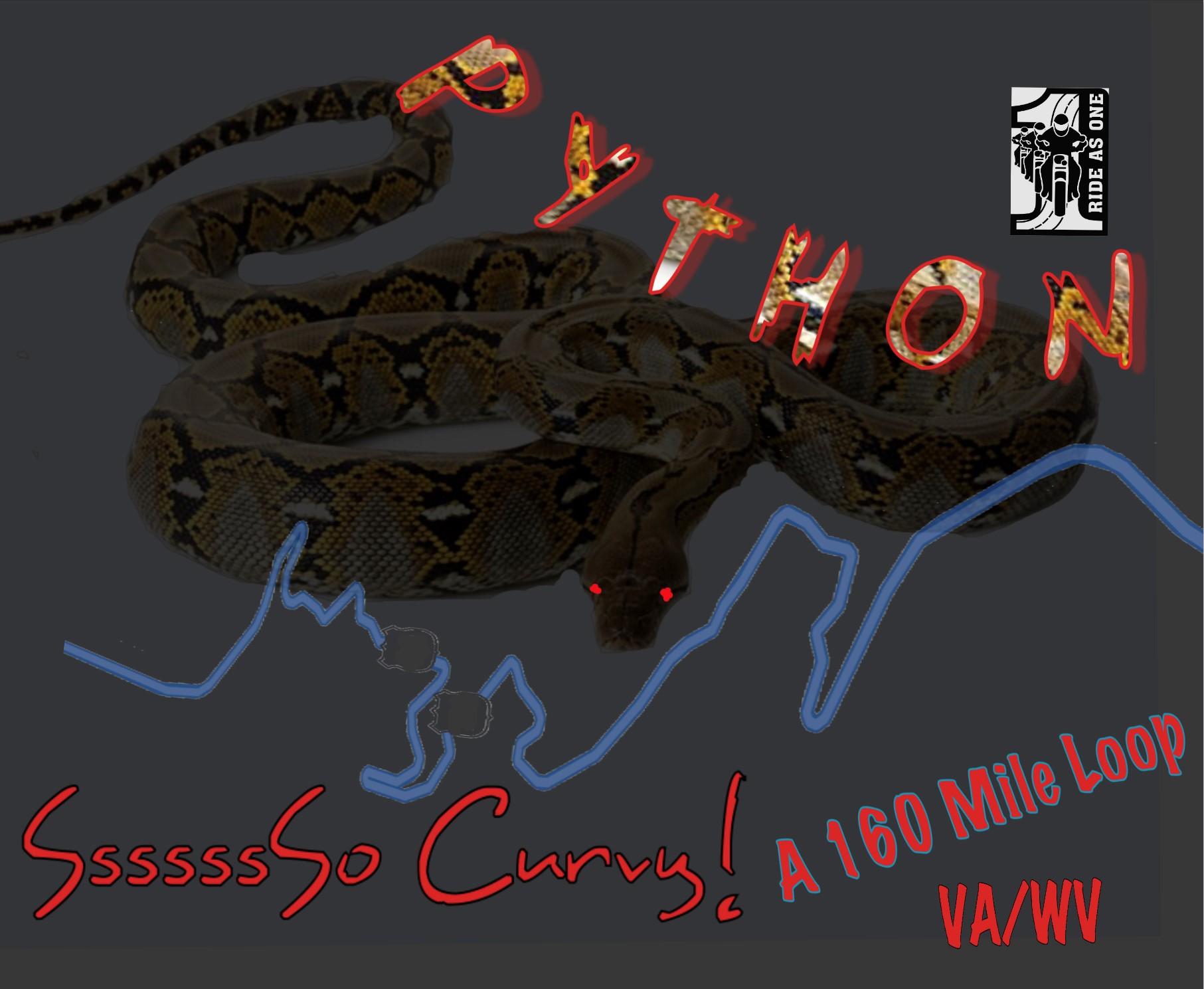 SssssssSo CURVY!
The jealous middle child holding down the in between of the TBM & the "Stric" (Constrictor), this loop comes in at 160 miles and about 3:48 mins of ride time. Not as much girth as big brother but the same peg scraping switchbacks and twisted fun. Scenic overlooks and some chill sections in addition to stops along the way easily make this a full day of 6-7hrs. The tour includes nice riding routes on the way out and back to complete your weekend warrior romp! What will you be talking about at work Monday morning?? :-)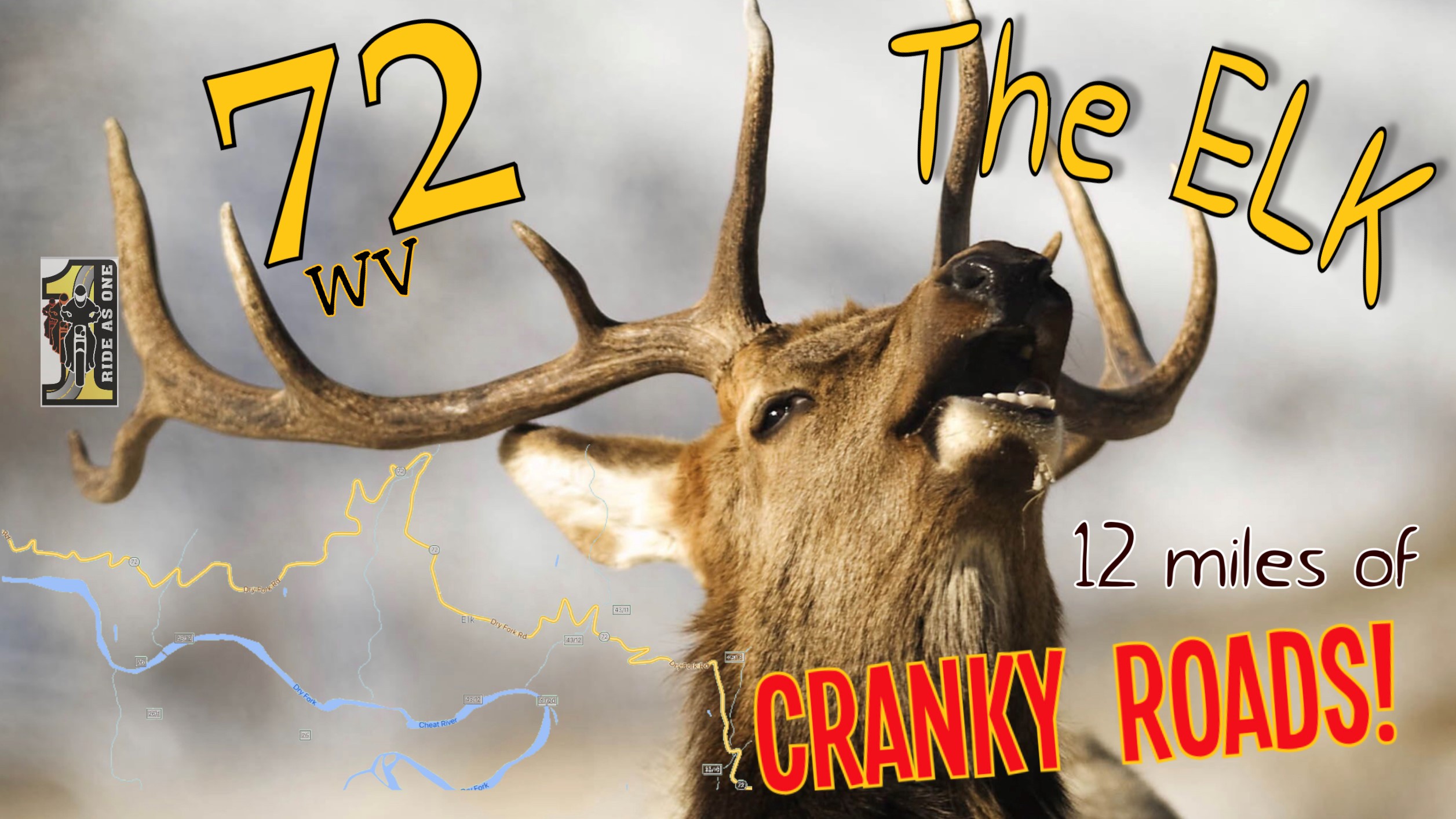 12 MILES OF CRANKY ROADS!
An "adventure ride" like no other for street bikes! Two way traffic on a road built for one-way traffic...Thin and Twisted and no trucks allowed. Not for the faint of heart. You just have to experience this one!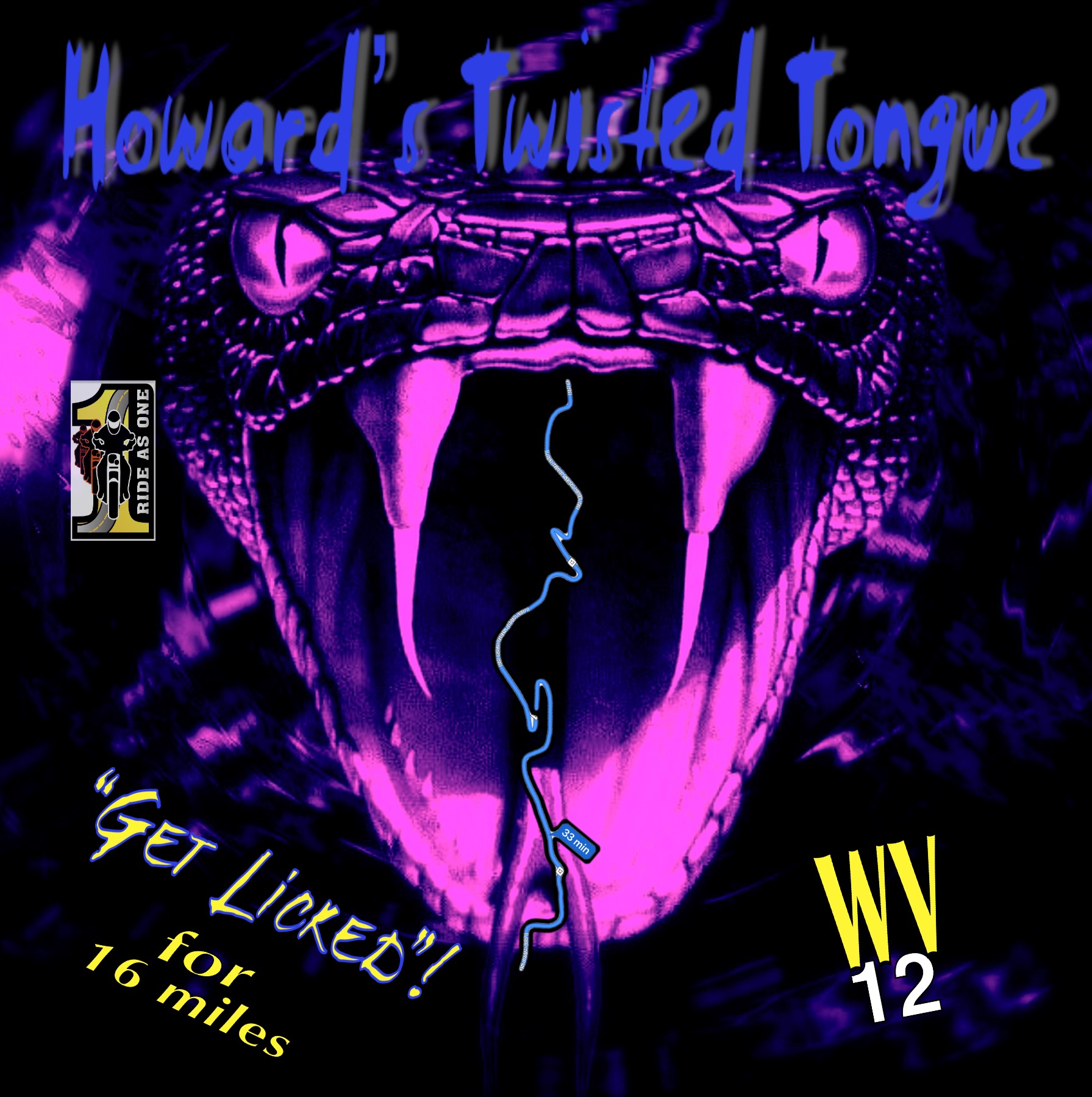 GET LICKED!
Howard will see to it that you do! Join us for a weekend featuring this 16 mile journey to get to know Howard intimately. He's a little crazy, a little rough and a bit twisted but he's sure to show you a good time. :-) Feel free to slap him if he gets too fresh for ya! This three day tour will include nice motorcycle friendly routes on the way out and back as always to complete another weekend gem for your cycling pleasure. Let's Roll!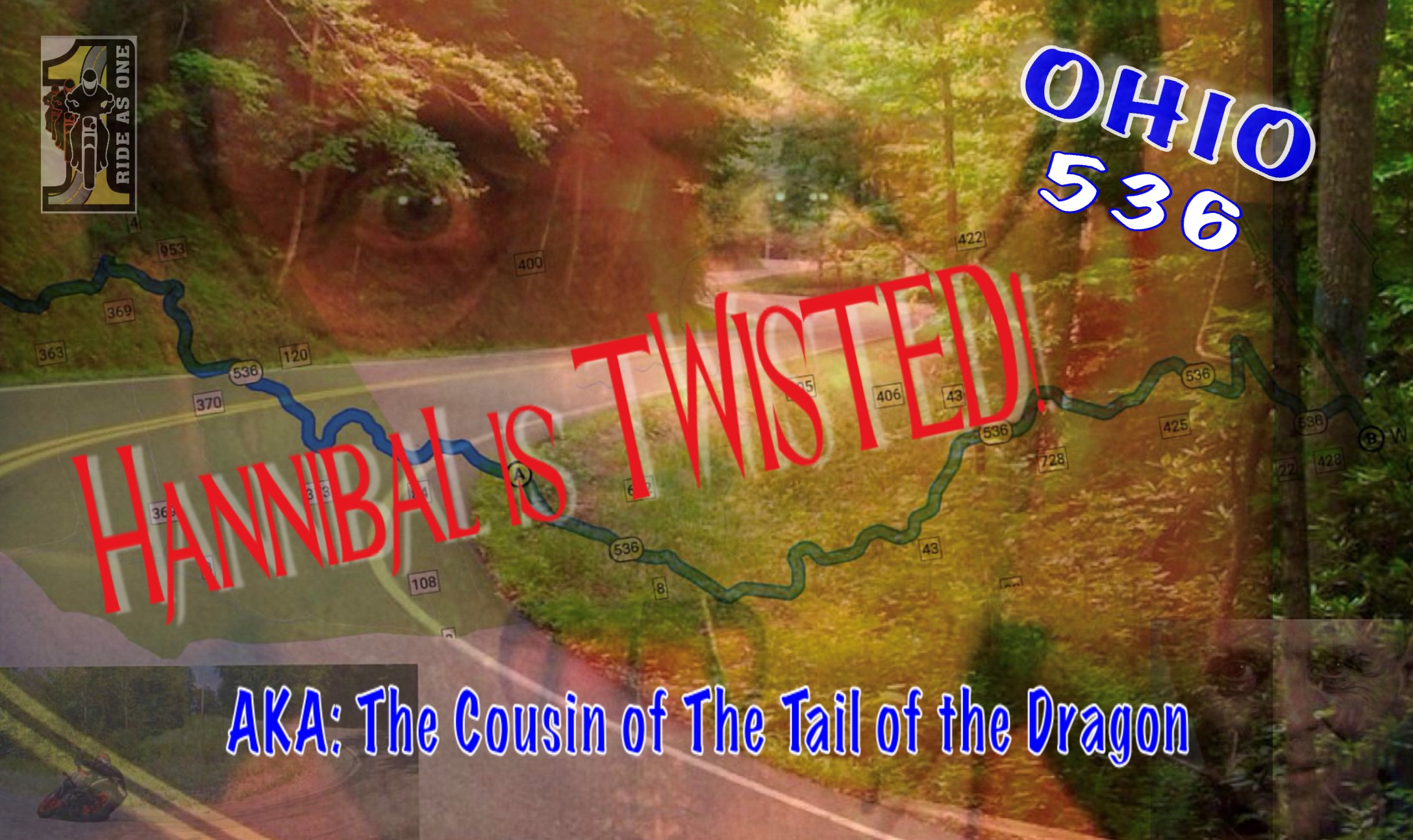 HANNIBAL IS TWISTED!
An awesome three days of riding nice roads out to Ohio and back with some interesting tid bits along the way. Riding in Ohio will include the twisty and amazing Lecter 536 route in Hannibal and the Triple Nickel 555. Lecter has been called the cousin of the Tail of the Dragon. We will also see some very cool covered bridges along the way and other wonderful scenery. Join Us!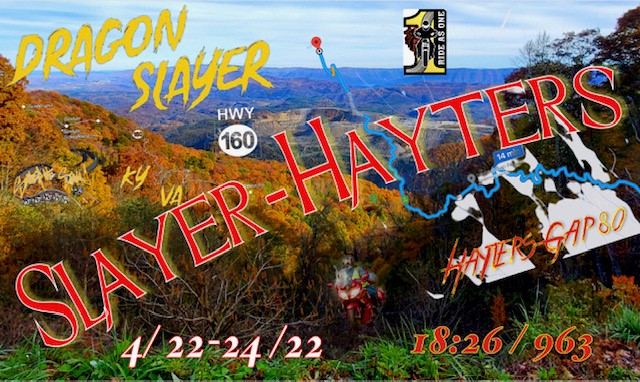 SLAYER HAYTERS! VA/KY
An amazing combo ride that the twistie lovers won't want to miss! A nice ride of backroads and hwy mix for the Friday ride out will get you warmed up for the next days joy (6:00/338). Saturday the ride will include the twisted awesomeness of Hayters Gap in VA followed by the scenic and swervy Dragon Slayer which will take us into Kentucky and back to VA (6:11/284). This is a Swerve Squad run which means the pace will be a bit more peppy along the way. Everyone will ride their own comfortable pace in the twisties and we will reconnect at points along the way if nec. Sunday will be the return back to Maryland on a different but equally as nice backroads/hwy combo route. (6:15/341)
$399 SPECIAL for the 4/22-24/22 Run. (no meals included) Must register by 4-15-22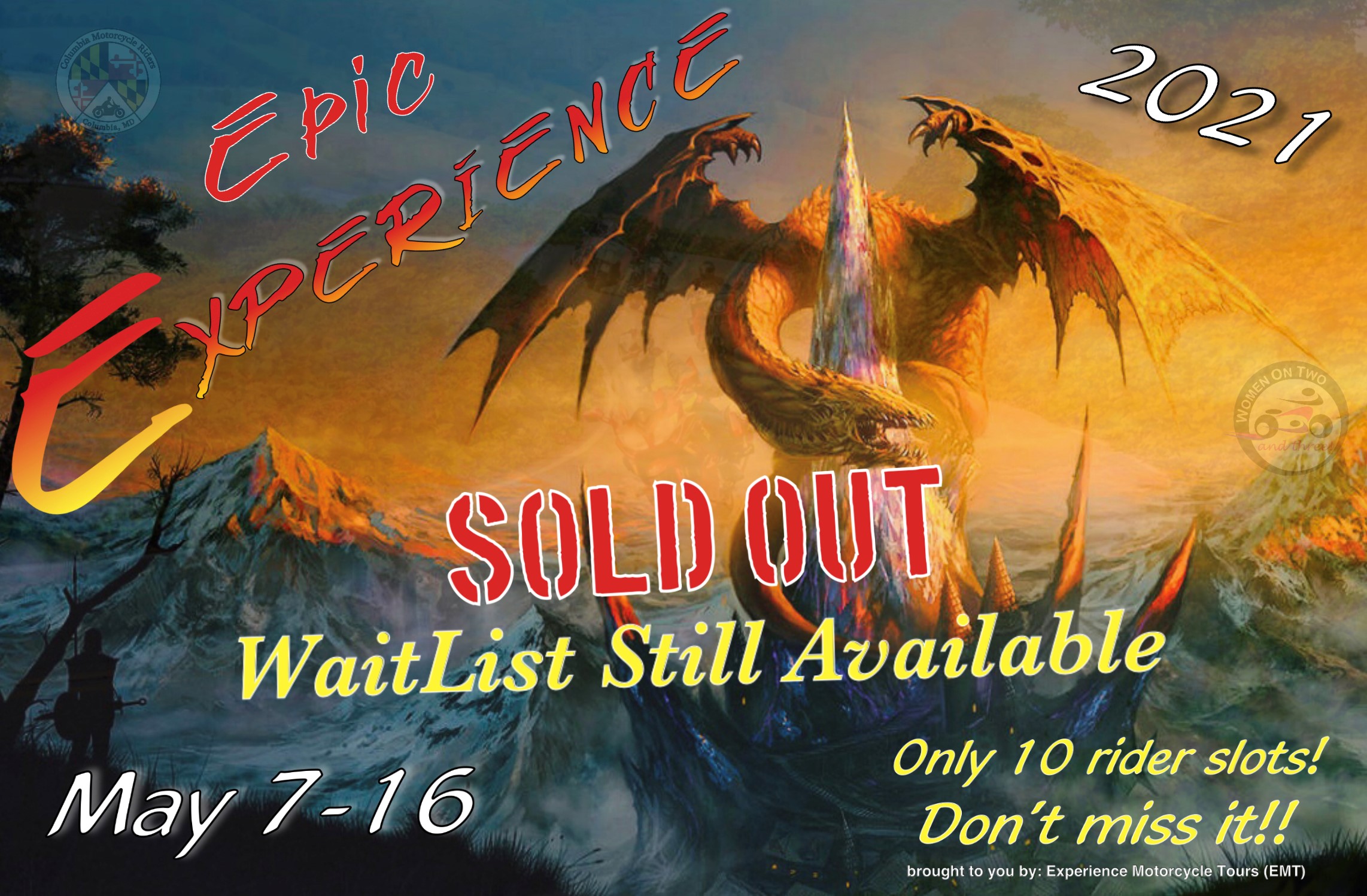 The "Experience Epic"
SOLD OUT! - Waitlist full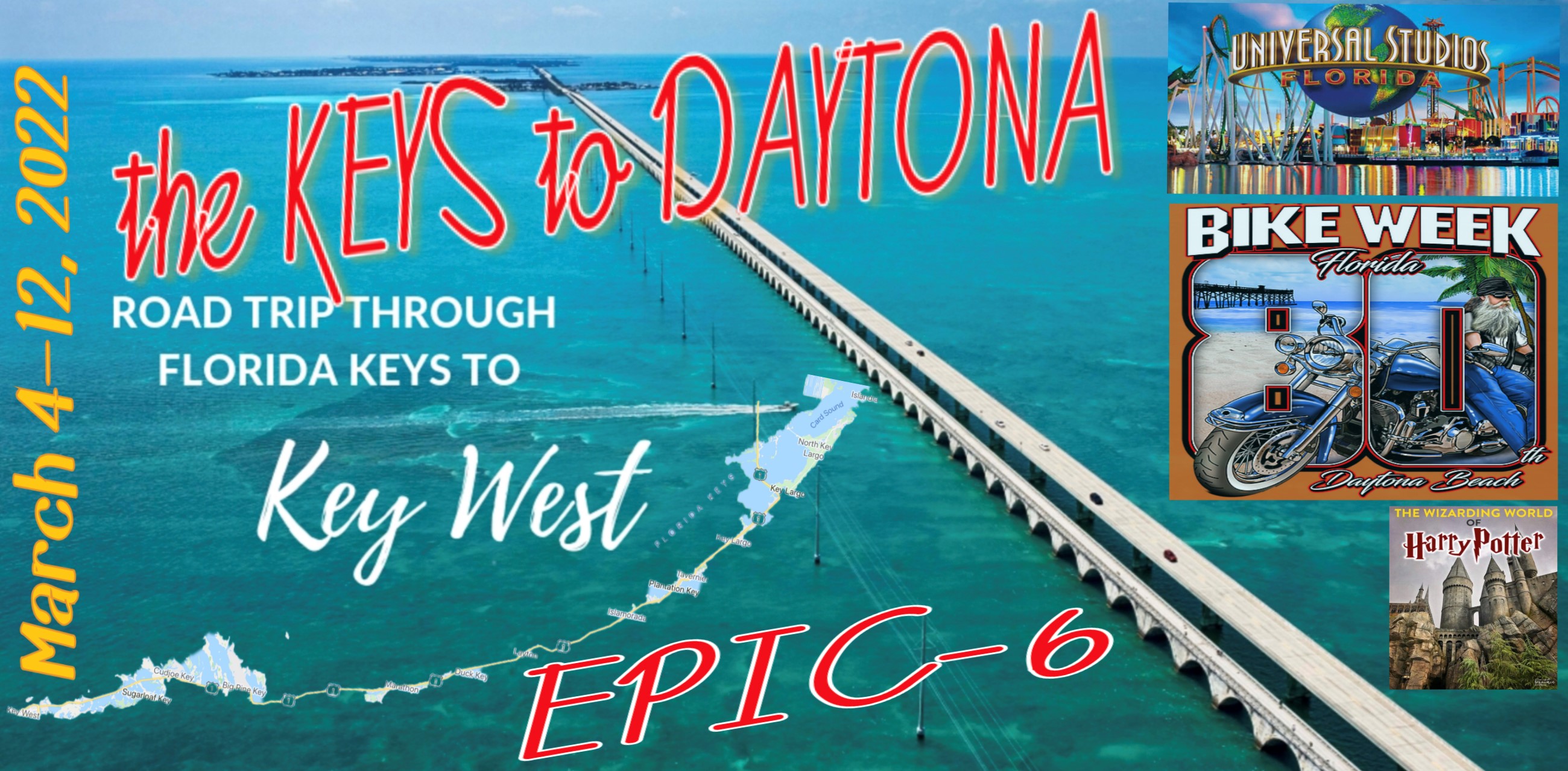 DETAILS TBA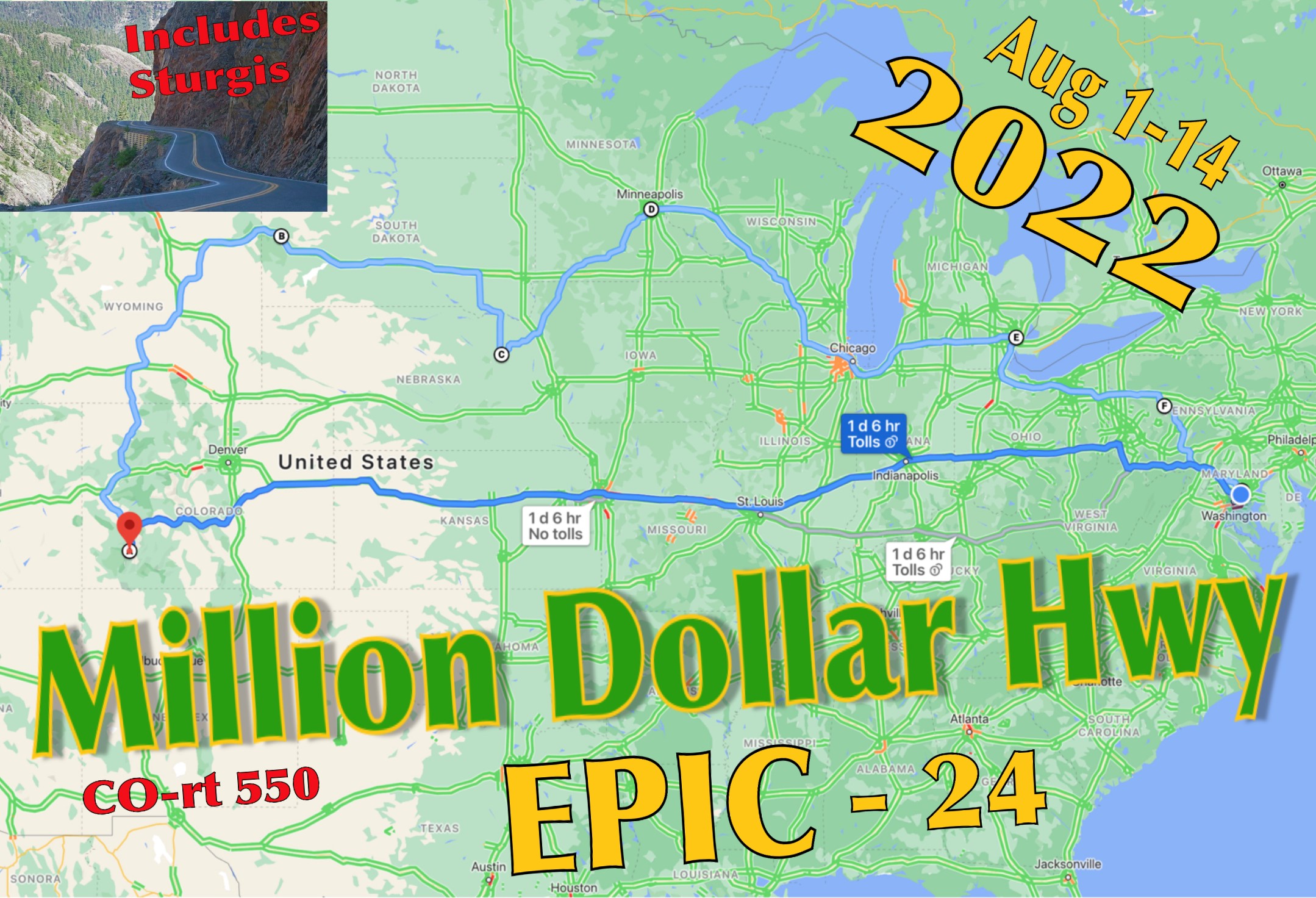 DETAILS TBA